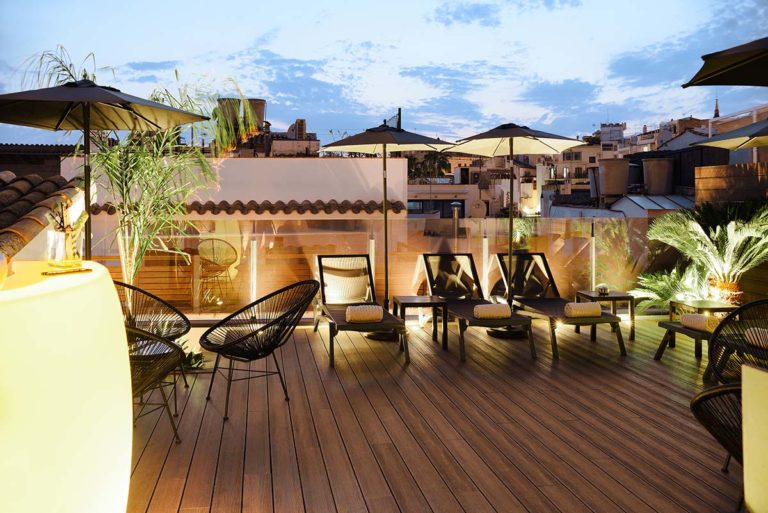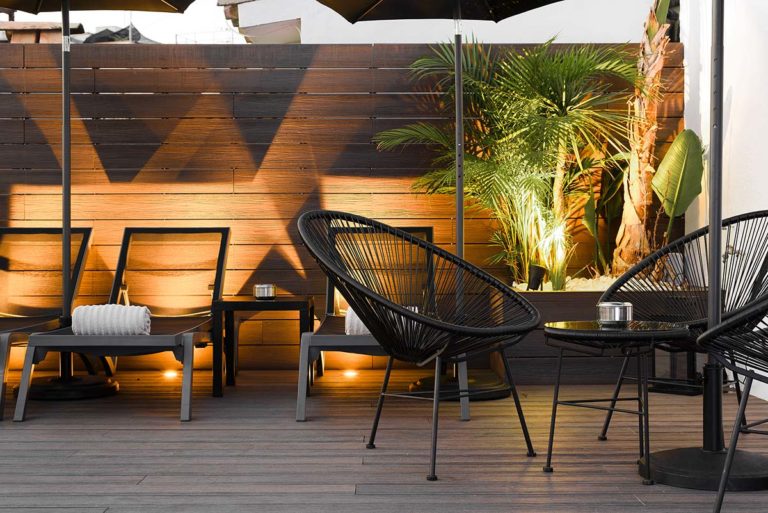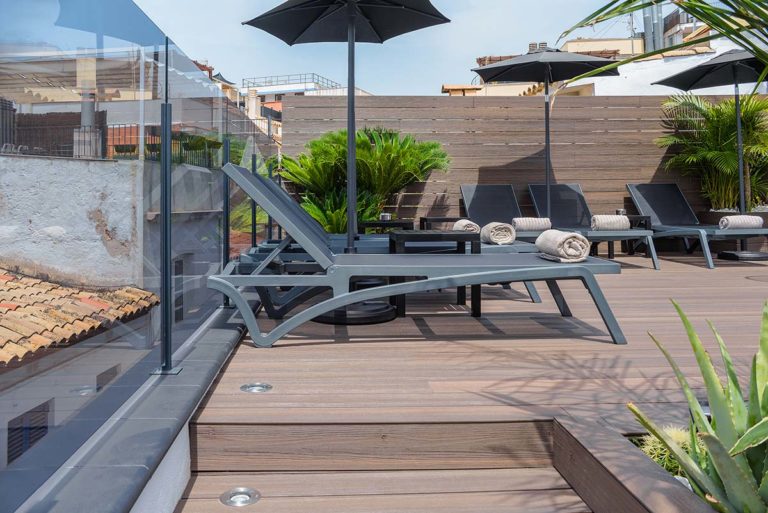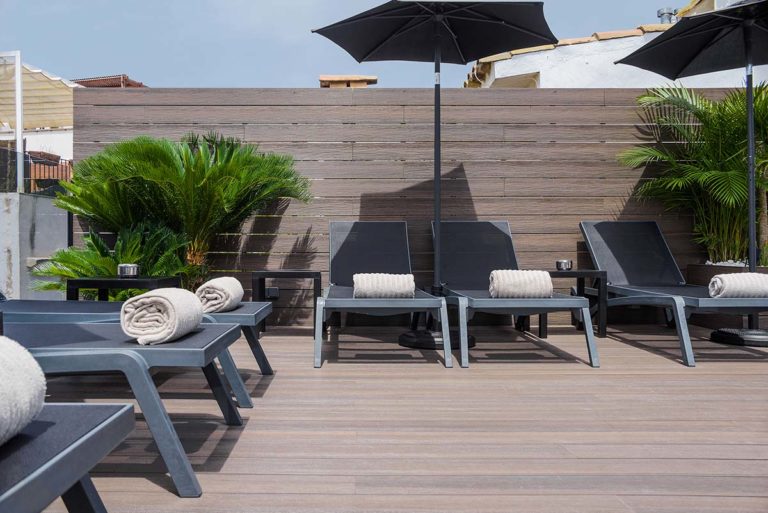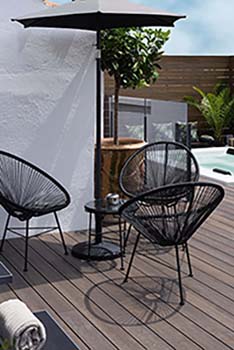 Located on the rooftop of the hotel, the solarium offers a nudist area with a magnificent view over the roofs of Sitges.
Enjoy a private space where you can sunbathe, have a drink or relax thanks to our infinity spa.
Enjoy cocktails and mixed drinks from our SkyBar until 00h00. 
Opening time : 11h00 – 00h00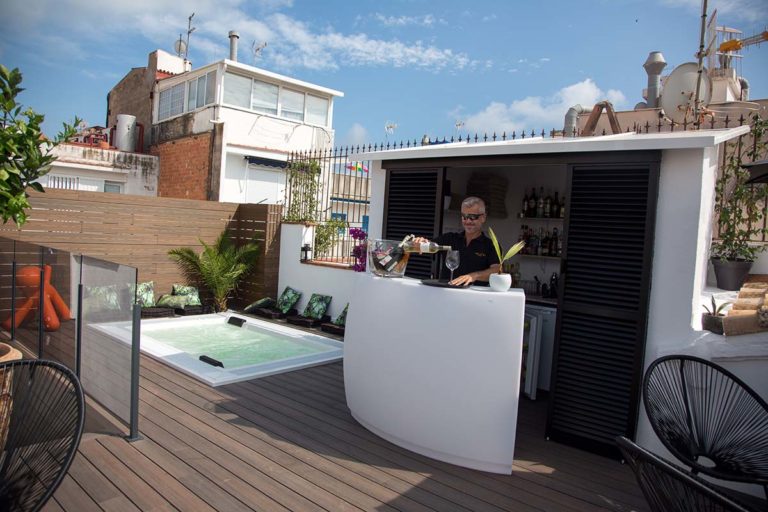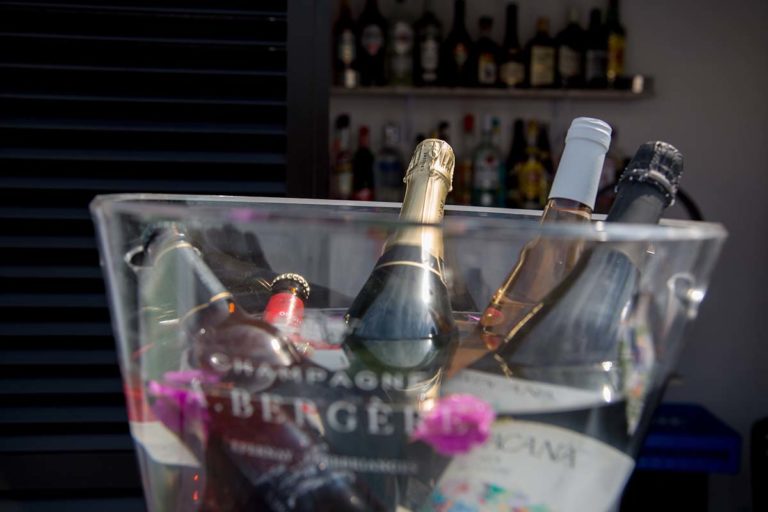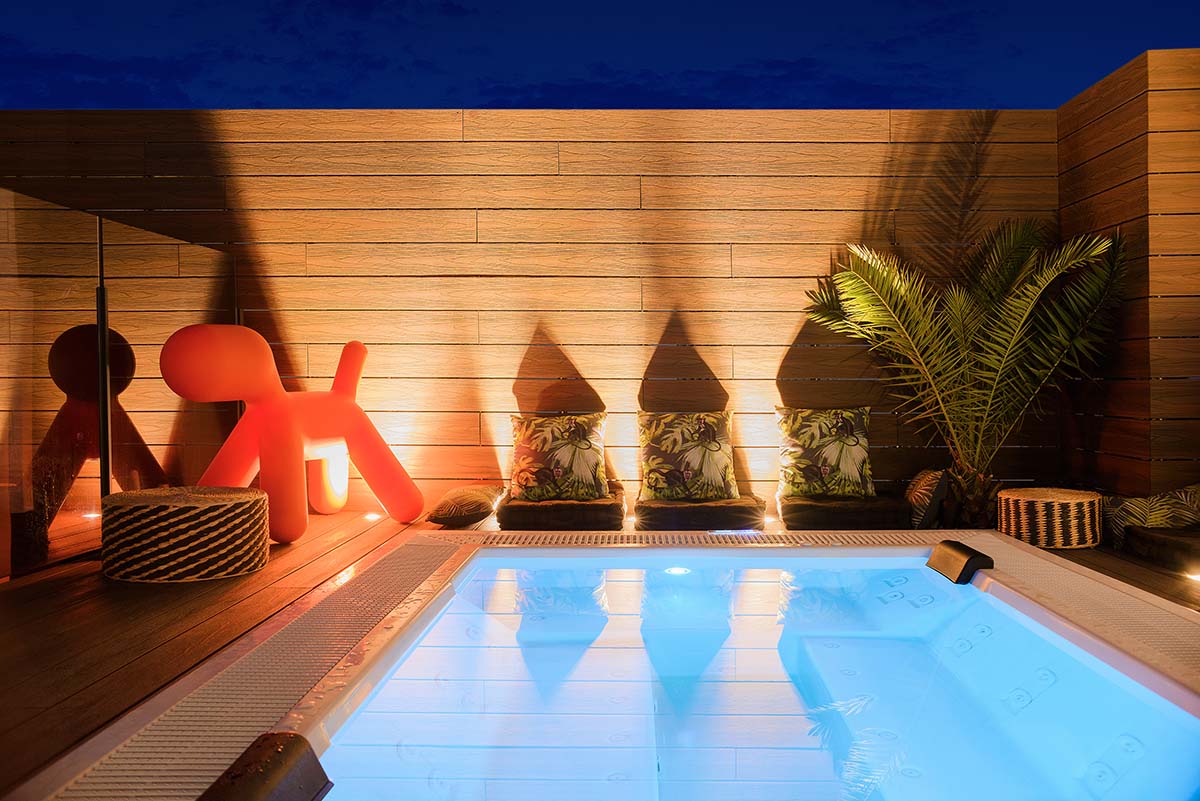 Come relax in our infinity spa – Accessible until 00h00.
Opening time : 11h00 – 00h00
A massage service is offered by a professional masseur. Please, make reservations at least 24 hours in advance