Send us a message to reserve your room
C/ Taco, 13
08870 SITGES, Barcelona
info@elitehotelsitges.com
(+34) 937 098 137
(+34) 620 429 445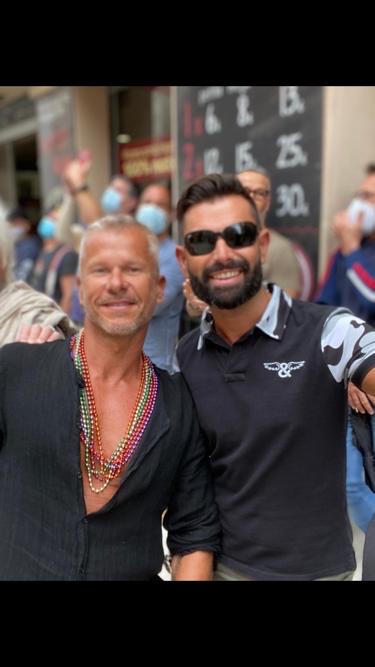 Send us a message to reserve your room
Come discover Sitges by staying at the 1st gay men's concept
Elite Hotel is located in the heart of Sitges 35 kilometers south of Barcelona. Between the sea and the mountain Sitges is a must-see destination for all visitors to the Catalan capital. The seaside resort of Sitges is a tourist destination called the Saint Tropez of Spain with its shops, its architecture and its numerous cafes and bars.

The historic part of the city also offers pleasant seaside walks overlooking the Mediterranean.

We are waiting for you, come and discover the gay, lively nightlife and the many events throughout the year.
How to come to Sitges from Barcelone ?
To get to our hotel from Barcelona Airport by regular line, you can choose 3 ways:

BY BUS

Regular bus line. It takes about half an hour (stop at Sitges Can Robert). At this stop, just take Sant Francesc Street straight ahead and Major Street to the left. Along this street you will see Tacó Street on the right. It takes about 10 minutes.

BY TRAIN

You can take the train to the airport and change to EL PRAT. Here you have to take the R2 line towards Sant Vicenç de Calders. It takes about 40 minutes to get to Sitges. From the station take Francesc Gumá Street, turn right onto Jesús Street, turn left onto Major and you will see Tacó Street on the right. It takes about 6 minutes to get there.
BY TAXI 

You also have the possibility to come by taxi, with an approximate cost of 70 € for 4 people.